The Mentawai Islands
Very few surf destinations can compare.

The Playgrounds
Siberut Island will be your landfall in the area known as the Playgrounds after a week here you will understand. It truly is a surfers playground, the area is loaded with lefts and rights, fun improver waves up to bone-crunching surf, like Kandui Lefts, or No Kandui's for most surfers.
Burgerworld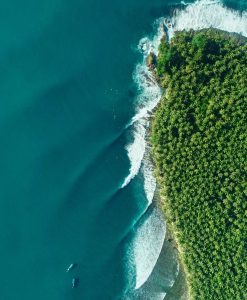 Rifles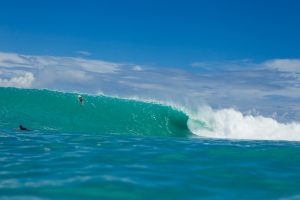 Tua Pijiat, the next stop heading down the Island chain,
Tua Pijiat is the largest village in the Mentawai, here you will find an ATM, along with food and beer. Several excellent surf spots in this Area, the most well-known is Telescopes, needs a bit of a swell to get in but turns on when all conditions are working.
Telescopes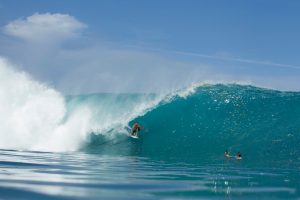 South Katiat
Well Known for Hollow Trees, and Lances Left, the story told is that Lance a Merchant Marine was surfing the area when he bumped into Martin Daily, and Martin named the Left and the Right after Lance. Today Lances Right goes by Hollow Trees, more often than not, and the village is Katiat. HT's is one of the best right-handers in the islands, both are world-class waves.
Hollow Trees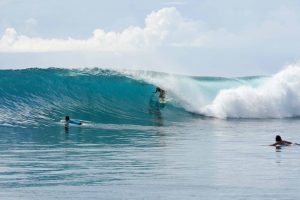 Macaronis
One of the best left-handers in the world, featured in countless surf videos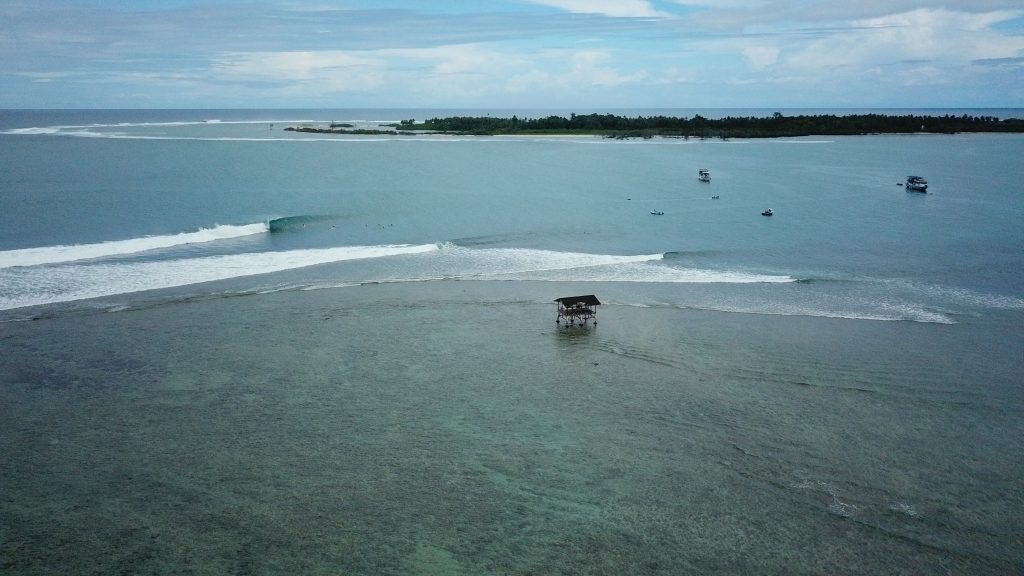 The Bush
Solid Slabby Left, powerful wave, needs a straight south swell with no south wind and it will be on, Chargers and Pros only.
Thunders area: 
Thunders is a consistent left, always seems to be surf here, In this zone, other slabby hollow waves exist with the right swell and wind direction many options can open up here.
Thunders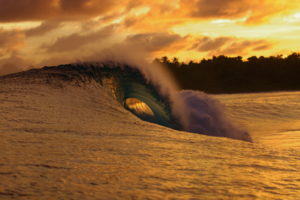 MUST SURF WAVES WHEN IN THE MENTAWAI ISLANDS
Hollow Trees:
One of the best right-handers on the planet, for sure one of the best most consistent waves in the Mentawai, a solid hollow right-hander that when it's working hollow, top to bottom surfing all the way to the inside, don't mess with the inside section, the Surgeons Table, there's been a lot of skin left on this part of the reef. If you get too deep inside the bone yards, don't fight it, just paddle around. If your dinghy drivers paying attention he will come in and pick you.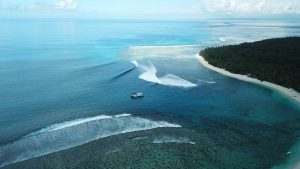 Macaronis:
Maccas is one of the best left-handers in the world, breaking just about every day of the year. One of the waves that everyone wants to take a shot at when on a trip to the Mentawai. We reserve 2 days here every trip. You will get your shots, if everything lines up for you, it will be the barrel of your life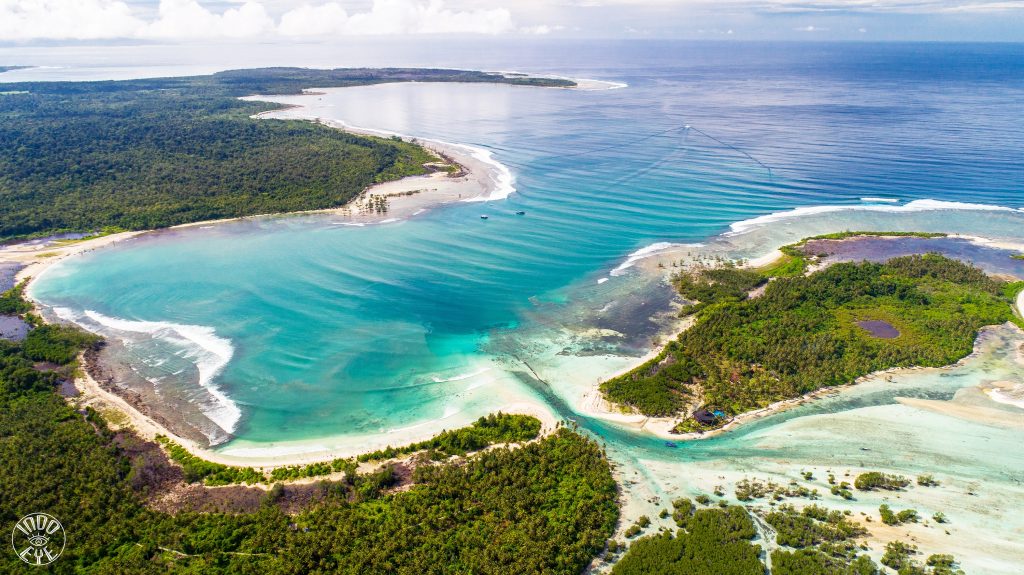 Green Bush:
A heavy left-hander, improvers beware, bit fickle needs a good swell and a straight south swell to be working properly. Catch it on a proper day and its a thing of beauty.